We are delivering to addresses in Budapest
Grocery E-com player • Great Service • Great Portfolio
Kifli is the right place for you!
– if you would like to do your daily and special grocery
shopping conveniently in one place.

We have all the necessary items
– just like a state-of-the-art supermarket
– but we are complementing our offers with an extra focus on fresh food:
high-quality bakery, meat, fruits & veggies, which you would just get at
the special websites and (open)markets.
The website will b soon available in English as well
– until then we are recommending to use the HU website with the
in-browser translator.
– this part of the website consists of the most important info for
the English speaking customers
Great Service
• Here you can check our delivery windows and free slots.
• We have a minimum order amount of 5.000 HUF.
• You are getting free delivery from orders about 15.000 HUF
• There are different prices for delivery depending on days and given hours.
If your order is between 5000 HUF – 9.999 HUF OR 10.000 HUF – 14.999 HUF.
Reminder, order above 15.000 HUF are for free Check-out our exact delivery prices and free fees here.
• You can ask for express delivery for a fixed delivery price of 1.990 HUF.
Express delivery is within 3 hours on weekends and 4 hours on weekdays.
• We are making the purchase as easy and convenient as possible for you.
You can also pay by cash, and we have a satisfaction guarantee.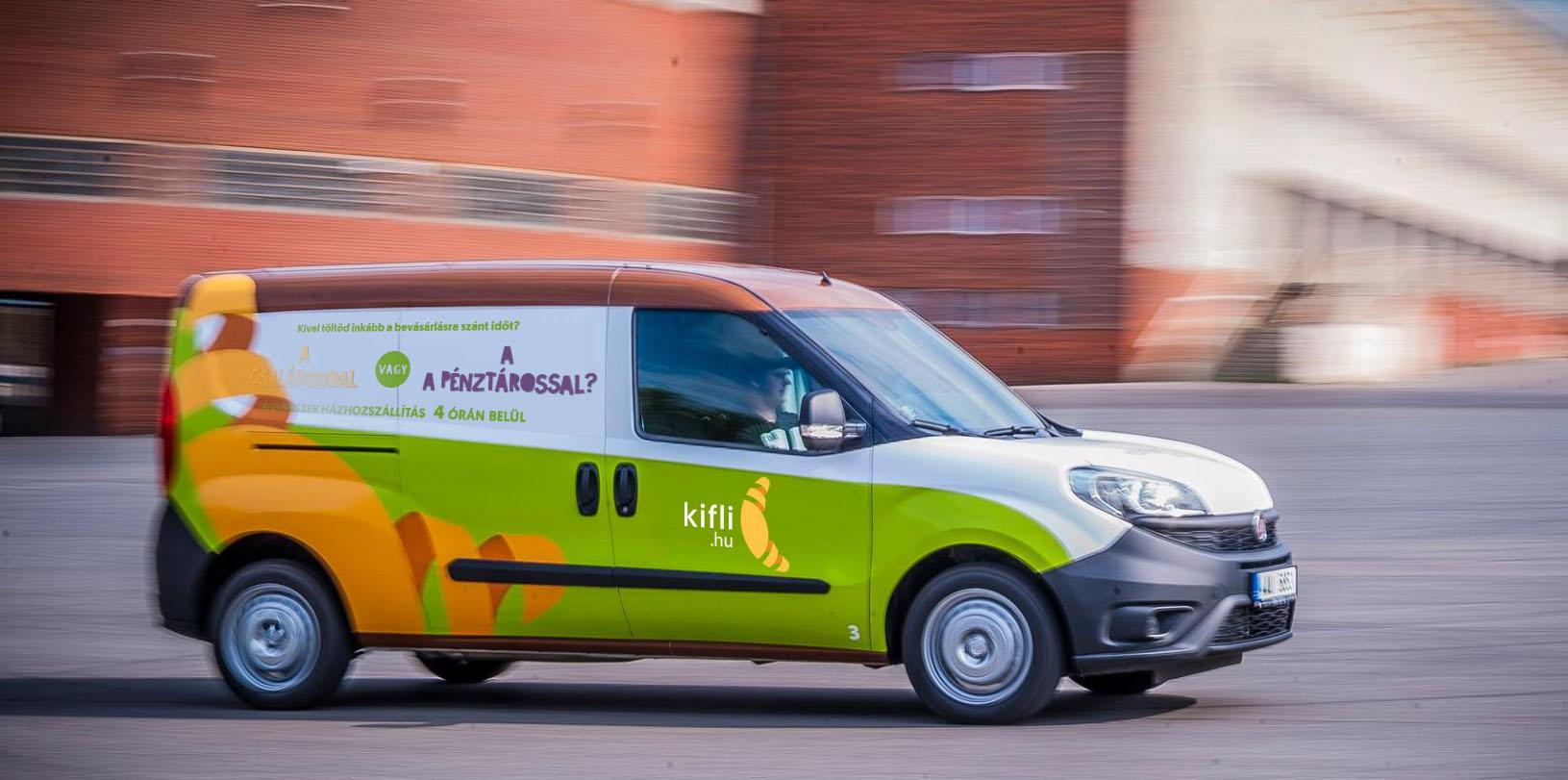 Registering is easy, what you need is to give us on this link the followings
Name / Delivery Adress / E-mail address / Hungarian phone number

Great Portfolio
We are continuously building our offers, it is worth to visit us at least on a weekly basis to check-out our relevant news.
We are paying special focus on the following product groups
Fruits & Vegetables
In the season we are offering also locally grown and freshly harvested fruits and vegetables.
Just like the ones you would get at your nearby market.
Bakery products
We are offering a wide selection from Budapest's most famous artisanal bakers, to make sure,
that you are getting one of the best quality bread on your table.
Meat products
Here in kifli you will find meat from the best butchers and farmers in the area!
Every day, we bring it fresh from nearby butchers and farms, and we'll bring it chilled to the door the same day!